We have invited certain Technology Team members to be a part of this undertaking. They are currently reviewing how they wish to present themselves on this page.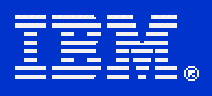 IBM is our technology partner for all enterprise applications.

Teleglobe is the primary International bandwidth provider to Telaxxess.
Broadwing is our primary backbone provider for the United States.

Juniper Networks provides all fiber-optic switches to deliver bandwidth to our customers.

We utilize the CIENA technologies to generate bandwidth, DWDM, wave modulation, and core management.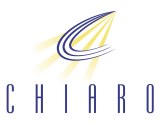 GlobalAxxess Holdings and Telaxxess will be one of the first networks to deploy the 1.63 petabit, nanosecond speed core routers. Such scalability and speeds are possible only due to the break through technologies developed by Chiaro in the area of photonic fabrics.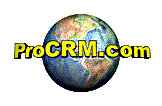 Click the ProCRM.com icon to see an example of the type of software packages we expect entrepreneurs to utilize in the areas of Customer Relationship Management and e-mail marketing.
If you intend to host free on Tripod, you can either download a free copy of Trellix at Tripod or order a free CD by clicking the Trellix icon above.
If you intend to host on either Prodigy, Sage Networks, Interland, WebProvider or HOSTpro, you can either download a free copy of Trellix from any of these hosting services or order a free CD by clicking the Trellix icon above.
If you intend to host on services not mentioned above, you need to purchase the
Trellix Standard Edition
, US$69 including shipping and handling, by clicking on the Trellix icon above and placing you order online via the secure Trellix network.
If the world cannot find your site, how are you going to conduct business? Click on the Banner above to get your copy of WebPosition Gold. You can download a FREE TRIAL VERSION, or purchase the $149 full version or the $349 Professional version if you have more than 5 web sites to maintain.
WebPosition Gold is one of those essential tools that every Web Site needs to be found, get noticed, conduct business.
Check back here to see what they have to say about their firms and their commitment to this team.
Web Site designed by ESInteractive, copyright 1999, 2000, 2001. e*Capbank, e*Commerzbank ESBanc.com, and EndlesSeason.com are registered trademarks and lawfully reserved domains of the Internet. Any use of the content, concepts, etc. without the express written consent of ESInteractive, e*Capbank, or e*Commerzbank is prohibited.