Our Strategy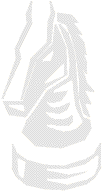 We are a long term investor that specializes in finding, developing, implementing and profiting from long term relationships in e-commerce.
We are a powerful resource for e-commerce developers to get you moving forward and into business as a world class e-commerce firm.
We heavily emphasize Customer Service and customer value approaches to e-commerce.
We also implement a wide variety of technologies to better serve your customers, seek and develop customer loyalty, and build relevance into your e-commerce plans.
We also know that an e-commerce operation is not a global firm until such time as it implements multi-currency, multi-language and local content services to its customers both in the domicile nation and other countries where the service will be offered.
Our strategy is global, not just focused on market share in any given geographic region.
Our end goal is to be the best resource in the business when it comes to e-commerce.
Our software interests are focused on all elements that improve and enhance e-commerce, including but not limited to in-house and out sourced CRM applications, Customer Service specialized for e-commerce, vendor/ supply chain management, distribution chain management, GIS mapping systems, Smart Card technology for credit cards, online purchasing, etc. We are also seeking firms and developers involved in new leading edge technologies such as online intelligence gathering, XML and XMLV applications and management, viral value marketing techniques, and those things that have not been thought of yet.
Our focus on hardware applications is limited to Internet related hardware, software applications, bandwidth, intelligent routing, wireless, ISP improvements, microchips, security, encryption, etc.
We are not involved directly in PC and laptop technology, microchips related to same, or software platforms for personal PC devices, enterprise network computers, etc.
We are interested primarily in portable consumer devices that improve mobile Internet access, lower costs, etc., such as next generation PALM devices, Internet accessible cellular phones, wireless security, Smart Card / Smart Chip technology and applications, and underlying software systems.
Our interest in telecom is focused in two primary areas. First, those technologies that improve Internet function, speeds, interconnectivity, and ease of use for global Internet users. Second, wireless technology for Internet access via wireless phones, wireless security for online purchasing, etc.
Our investment interests span fiber optics, wireless, satellite, and all broadband applications for consumer and business applications.
We are interested in hardware and software solutions for e-commerce in the areas of supply chain management, real time order processing and shipping instructions, automated distribution, distribution chain management, ordering tracking and verification, and back office CRM solutions that close the loop to improve customer service and satisfaction.
We know that your e-commerce plans will not go far without certain elements of CRM technology being used to its fullest extent. Customer Relationship Management is a crucial function of building and maintaining a loyal customer base for your company.
Our approach to CRM is advanced and includes not only customer search, sign up, retention, but also ways of applying CRM methods to close off any loops where Customer Service problems arise. If you don't know your customers, how to market to them, service their complaints or problems, or can't get repeat business from them your chances in e-commerce will be slim.
One means of freeing up bandwidth and speeding up the Internet is for certain alliance partners to share content platforms where multiple sites can be visited in a single frame.
Although the concept requires broad cooperation between alliance parties, it is a better means to deliver content and services to clients and develop customer loyalty.
We are seeking inventors with advanced Smart Card technology that will protect consumers, build strong co-brand names with customer cards, and provide an encrypted means for e-commerce companies to better know, serve and protect their customers.
We are interested in real time, 24/7 multi-currency platforms that work with current and future encryption techniques, credit card and ATM clearances, and Smart Card technology.
We see tremendous growth potential in the non-English speaking Internet user markets. Growth in Internet users and wireless users in those markets is growing faster than in the U.S. We understand the differences between Translation Based and Localization Based services in the multi-lingual realm of global e-commerce.
To date, we have not seen the multi-lingual software platform that is needed to function at the levels we intend. If your strengths are in "real translation" language software and you need a co-developer or partner, get in touch with us.
As portals change in approach and nature, we are actively seeking developers who know how to build and implement cross browser technologies.
We know that one of the hardest things to do is find listeners when new technological ideas are put on the table. We have been there and done that. If you have come up with a New Internet Technology, we guarantee that you will get an audience and we will listen.
Web Site designed by ESInteractive, copyright 1999, 2000, 2001. e*Capbank, e*Commerzbank ESBanc.com, and EndlesSeason.com are registered trademarks and lawfully reserved domains of the Internet. Any use of the content, concepts, etc. without the express written consent of ESInteractive, e*Capbank, or e*Commerzbank is prohibited.